The IT Solutions

You Can Trust.
Houston IT Solutions Company
ABOUT US
One Way Solutions

Our company is dedicated to taking the worry out of IT by providing outstanding computer support to Dental and Healthcare practices throughout Texas. While working closely with our clients we have resolved numerous distinct challenges with our hands-on technical approach. We are confident that our many years of offering our clients the best healthcare and dental information technology solutions available has resulted in increased efficiency and decreased overall costs for their practices.
Utilizing our IT Support Services for your practice's Dental & Healthcare IT challenges allows you the peace of mind of knowing that your money is being wisely spent, as an investment in your future, and not just another empty added expense.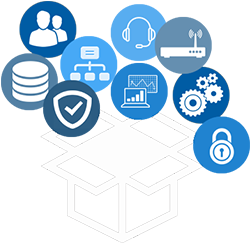 IT Services
IT Services play a vital role in the daily routine of a modern company and is critical for the success of a company relying on tech in some way.
Managed IT Services
One Way Solutions helps you gain and maintain an advantage by managing the technology essential to the success of your business.
Hardware
Your one-stop shop for your computer and electronics related needs.
AV Services
Transform your company's collaboration and communication experiences with integrated audio visual technology solutions.
We pride ourselves on developing relationships with our clients. When our clients succeed, we succeed. You can always reach a live person. Text messages, emails, and voicemails are returned the same day. On site Service for any critical down times (such as server being down), we have an immediate response time where we drop what we are doing and head out there immediately.
Your Emergency is Our Emergency.